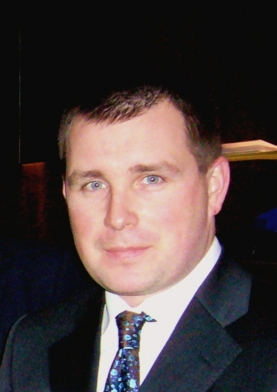 Chairman: N.N.
to be nominated contact:Tomas Hladik,
CSPU,
Czech Republic 
Committee members or partners
| | |
| --- | --- |
| | Aleramo Lucifredi, A.I.MAN, Italy |
| | Matti Niemelä, Promaint, Finland |
| | Ingemar Andreason, SVUH, Sweden |
| | Tomas Hladik, CSPU, Czech Republic |
ETC Vision
Excellent maintenance education and training on manager, supervisor and technician levels in all European countries.
ETC Mission
To support, develop and promote maintenance education and training on all levels in all European countries.
Invitation to participate
We invite both our member societies as well as other interested parties to participate in the activities of ETC??.
Business Plan – ETC long-term goals
To update competence requirements in collaboration with CEN TC 319 based on the market needs (continuous improvement)
To create detailed curriculum according to competence requirements and results of various projects (Euromaint and others)
To create masters of learning materials
To create educational and training programme for teachers on levels A, B, C
To establish the network for peer reviews and accreditation
To emphasize the importance of maintenance and maintenance education on EU level
To build and maintain the European Maintenance Education and Training Network
Maintenance technicians – our current focus
The work of ETC is currently focused on definition of Maintenance technicians' competences
and preparation of detailed curriculum of Maintenance technicians' training.
Maintenance technicians are the hands of maintenance processes – the true realisors of day-to-day maintenance work. After all, technicians are the ones who implement and execute maintenance strategies, and bring maintenance systems to life. It is no surprise that skilled maintenance technicians are being sought after with increasing intensity in European labour markets, and it has become evident that experienced maintenance technicians belong among the scarce and highly in-demand professions.
Therefore we need to make sure there are enough qualified maintenance teachers available and then ensure they are well supported.
Recent achievements
In 2006, the European Training Committee EFNMS (ETC) finished the EFNMS project on the "Qualification of Maintenance Personnel". The corresponding report was then completed by 3 annexes on EFNMS Certification Rules (level A, B, C), approved by the General Assembly EFNMS and sent to CEN TC 319.
The 16th Plenary Meeting of CEN/TC 319 held in Paris on 23/24 April 2007: prCEN/TR 15628 "Maintenance – Qualification of Maintenance personnel" was approved during the Plenary meeting by simple majority. Further four countries approved the draft by mail and their position was noted.
CEN TR 15628 on Qualification of Maintenance Personnel was published in July 2007 by CEN.
The three qualification levels included:
The European Maintenance Technician
The European Maintenance Supervisor
The European Maintenance Manager
The three levels are fully integrated in the lifelong learning program of the EU in accordance with the Bologna and Copenhagen declarations.
What is a European Maintenance Technician?
The European Maintenance Technician is a craft person with at least two years of practical experience in maintenance and sufficient theoretical knowledge to independently perform and coordinate maintenance activities (responsible for short term decisions and communication).
What is a European Maintenance Supervisor?
The European Maintenance Supervisor is a person with at least two years of practical experience in maintenance and sufficient theoretical knowledge to independently perform and coordinate maintenance projects (responsible for medium term decisions).
What is a European Maintenance Manager?
The European Maintenance Manager is a person with approved engineering background and sufficient theoretical knowledge to perform and co-ordinate maintenance.
What can be achieved through a structured qualification program?
Consistency in the development of maintenance personnel on all three levels.
Structured European educational programs.
A common umbrella for competence in maintenance.
Focus on industrial requirements, including safety and environment.
Improved relationships between industry and training/educational.
Euromaint Project
Given the previous activities in areas of maintenance competences, qualifications and education, the EFNMS ETC was one of the initiators of the Euromaint project funded by EU's Leonardo programme. The overall intention of this project (2006-2008) was to contribute to the innovation of the vocational practice within the sector of Maintenance. Euromaint leads to international consensus about required competences and educational material, by designing a competence profile for the professional Maintenance Managers and the development of an educational route to develop those competences.
The project included maintenance managers in the following target groups:
Organisations owning and maintaining technical installation(s)
Organisations owning technical installation(s), but outcontracting the maintenance process
Organisations doing maintenance of technical installations on a contract basis
Pan European Network on Maintenance Education
As one of the direct outcomes of the Euromaint project the Pan European network on Maintenance Education and Training was established at the Pan European Workshop on Maintenance Management Education and Training held in Florence on the 12th of September in 2008. This network includes 38 members from 15 different countries, all high level actors in the area of Maintenance Management education and training.
If you believe that cooperation with institutions and universities organized in this network and with the ETC/EFNMS on Maintenance is important for your institute or university, feel free to contact us or join our Euromaint Network LinkedIn group.
Publications
Future Competence Challenges related to Maintenance and Asset Management (EFNMS ETC 1999)
Maintenance – Qualification of Maintenance personnel. Technical report, CEN 15628 (CEN 2007)
The Guide to Maintenance Management. EuroMaint: European Maintenance Management – Competencies, education and best practices in European perspective. A Leonardo da Vinci Project (Hoogeschool Utrecht, EFNMS ETC 2008)
European maintenance e-learning survey:
Please present your E-learning program here!
EFNMS is aiming to boost the availability and quality of maintenance and asset management education throughout Europe. E-learning is one of the key instruments supporting the Live Long Learning and the market for training of already employed maintenance staff in Europe is enormous.
The EFNMS European Training Committee is working on a summary of available maintenance-related e-learning courses to be published on the EFNMS ETC website and in the EFNMS MaintWorld Magazine distributed free in more than 22 European countries. The goal of this activity is to help training planners in the industry with information about existing and available E-learning programmes in the field of maintenance.
Please present your E-learning program here – fill-in a short survey form.