BEMAS Webinar – PAS 13: Code of practice for safety barriers within the workplace
Thursday, February 2nd, 2023 at 15:00 in Online Form
Register on the following link: https://www.bemas.org/en/calendar/pas-13-code-practice-safety-barriers-within-workplace?date=02-02-2023
---
Currently, there is no official safety standard for the use of safety barriers. Therefore asset owners can take liberties will the levels of site protection they offer. This can have a serious impact on the safety of workers in those facilities, as well as creating potential risks to infrastructure, assets, and production itself.
This makes the need for safety standards even more important. PAS 13 is the first step towards creating legal guidelines for workplace safety, to better protect workers and companies from potential hazards.
In this webinar, the PAS 13 code of practice and its implications are being presented. We look at the reasons behind PAS 13, safety barrier design, testing, applications and ROI.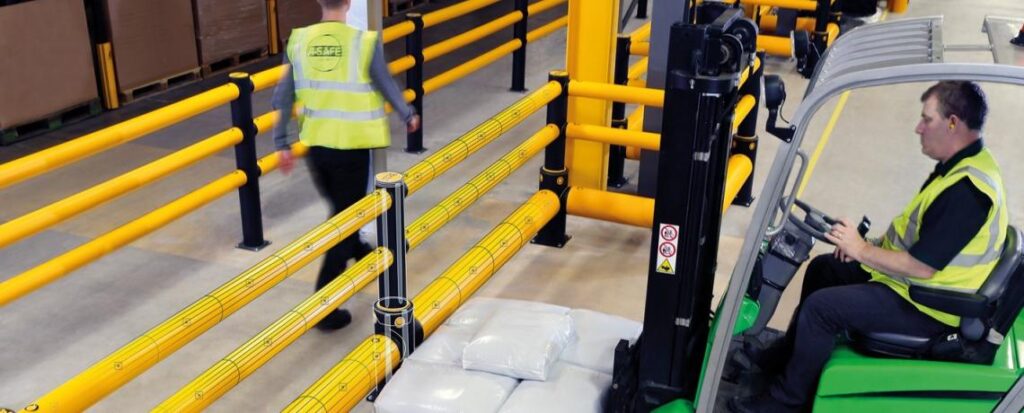 Program
Setting the scene: Case presentation of a forklift accident in Belgium by Brecht Vanwynsberghe, Teamleader Risk Management West Flanders Liantis

Description of forklift accident at a food company in 2021
Consequences of the accident
How could the accident have been prevented?
The PAS13:2017 code of practice by Justine Lowther, PAS13 Project Specialist at A-Safe International.

Why have safety barriers in the workplace?

Why do we need safety barrier standards?What is PAS 13:2017?To which standards should safety barriers comply?

Selecting the right safety barriers

Safety barrier design
When to use safety barriers?
Where to use them?
Selecting the appropriate barrier

Methods of testing
Safety barrier applications
The ROI of safety barriers

The cost of collisions to facilities and assets
The investment cost and ROI of proper protection with safety barriers

Q&A and conclusion
About PAS 13
PAS 13 is the only code of practice for industrial safety barriers that is recognised globally. It provides the most reliable guidance to optimise safety and improve traffic management for maximum protection in industrial environments. The standard is created by an independent group of companies and organisations to raise awareness & best practice in the use of safety barriers within the workplace, and before the British Standards Institution (BSI) published the PAS 13, there were no standardised criteria in Europe for testing industrial crash barriers.
About the speakers
Justine Lowther works as a PAS13 Project Specialist for A-Safe International. She works for A-Safe since 2015 and in her current role she helps A-Safe International resellers with big projects and she helps to ensure the advised protection is in line with PAS 13 recommendations.
Brecht Vanwynsberghe is Teamleader Risk Management West Flanders Liantis with experience in Engineering Science: electricity, mechanics and automation. As a recognised external service for prevention and protection at work (EDPBW), Liantis Prevention and Well-being helps to ensure the health of workers at their clients' premises. Liantis Prevention and Well-being does this through classic medical surveillance, but also by helping to manage safety risks in organisations. Finally, Liantis Prevention and Well-being offers workers the support and training they need to perform their jobs.
About the webinar
This webinar is an initiative of the EFNMS EHSEC – European Health, Safety and Environment Committee. EFNMS is the European Federation of National Maintenance Societies. The mission of the EHSEC committee is to make all stakeholders aware of the high level of risk in maintenance and what to do about it. The webinar is hosted by BEMAS – the Belgian Maintenance Association.
---
Together with
---
BEMAS Corporate Sponsors